"Come see what the Lord has done …" Psalm 46:8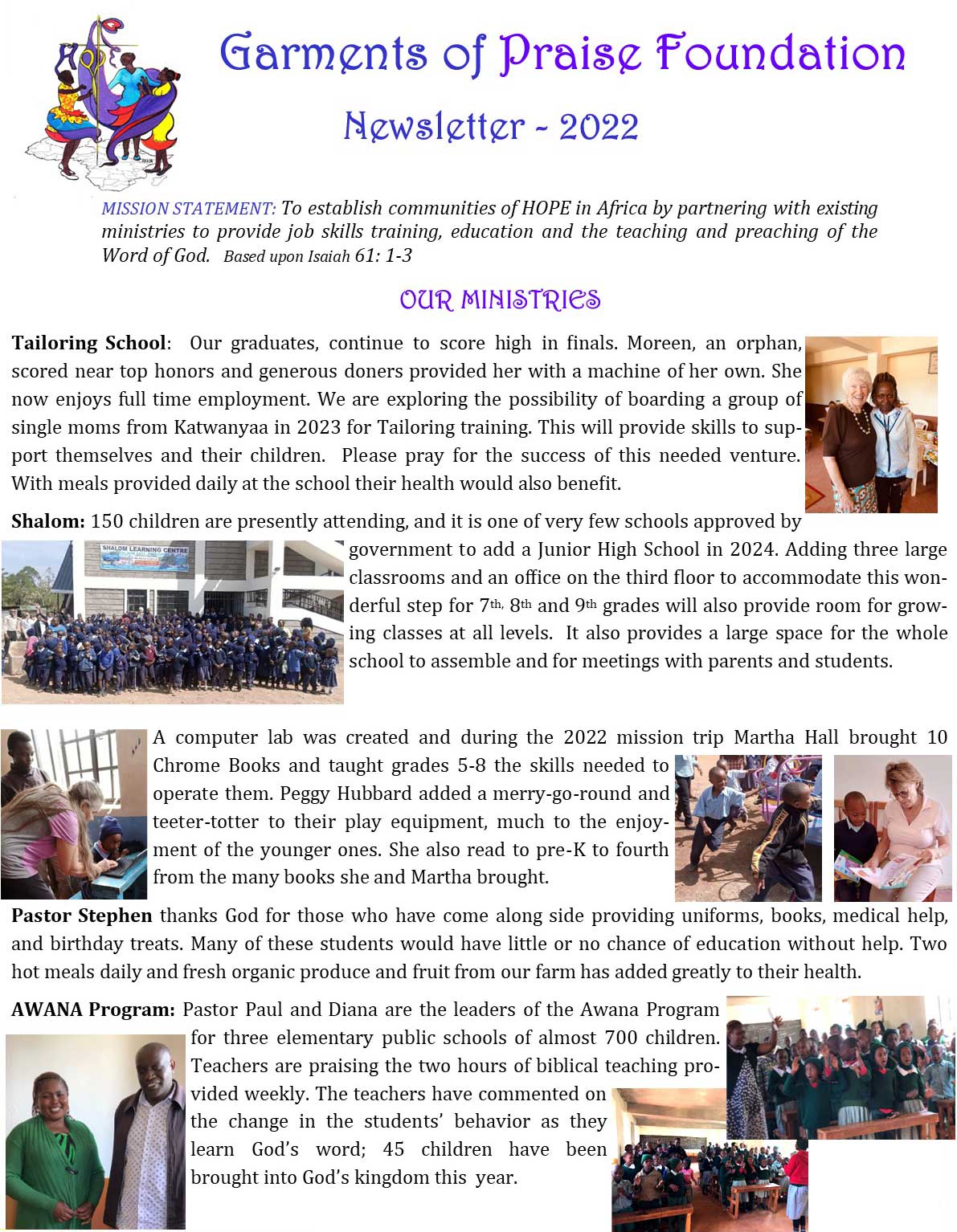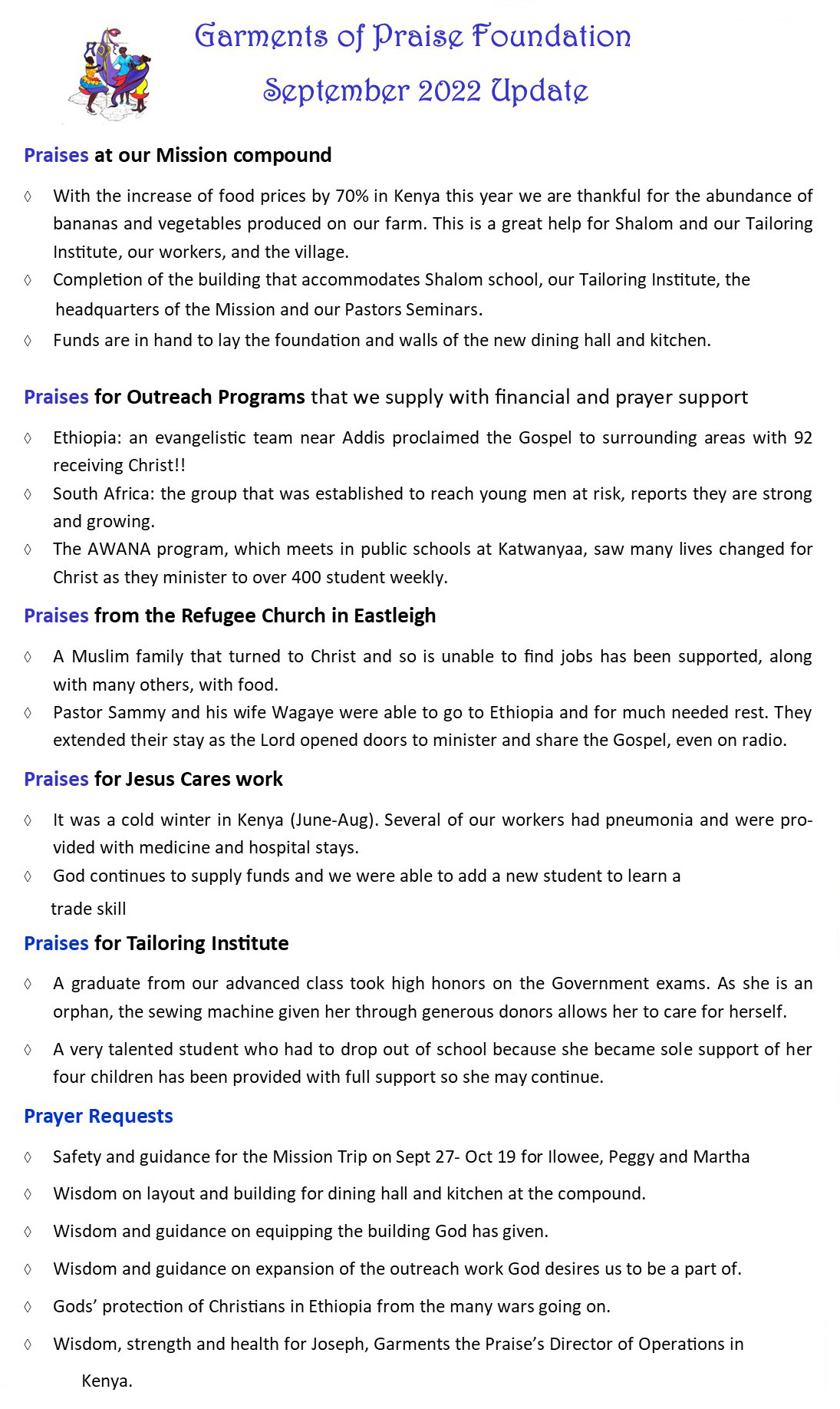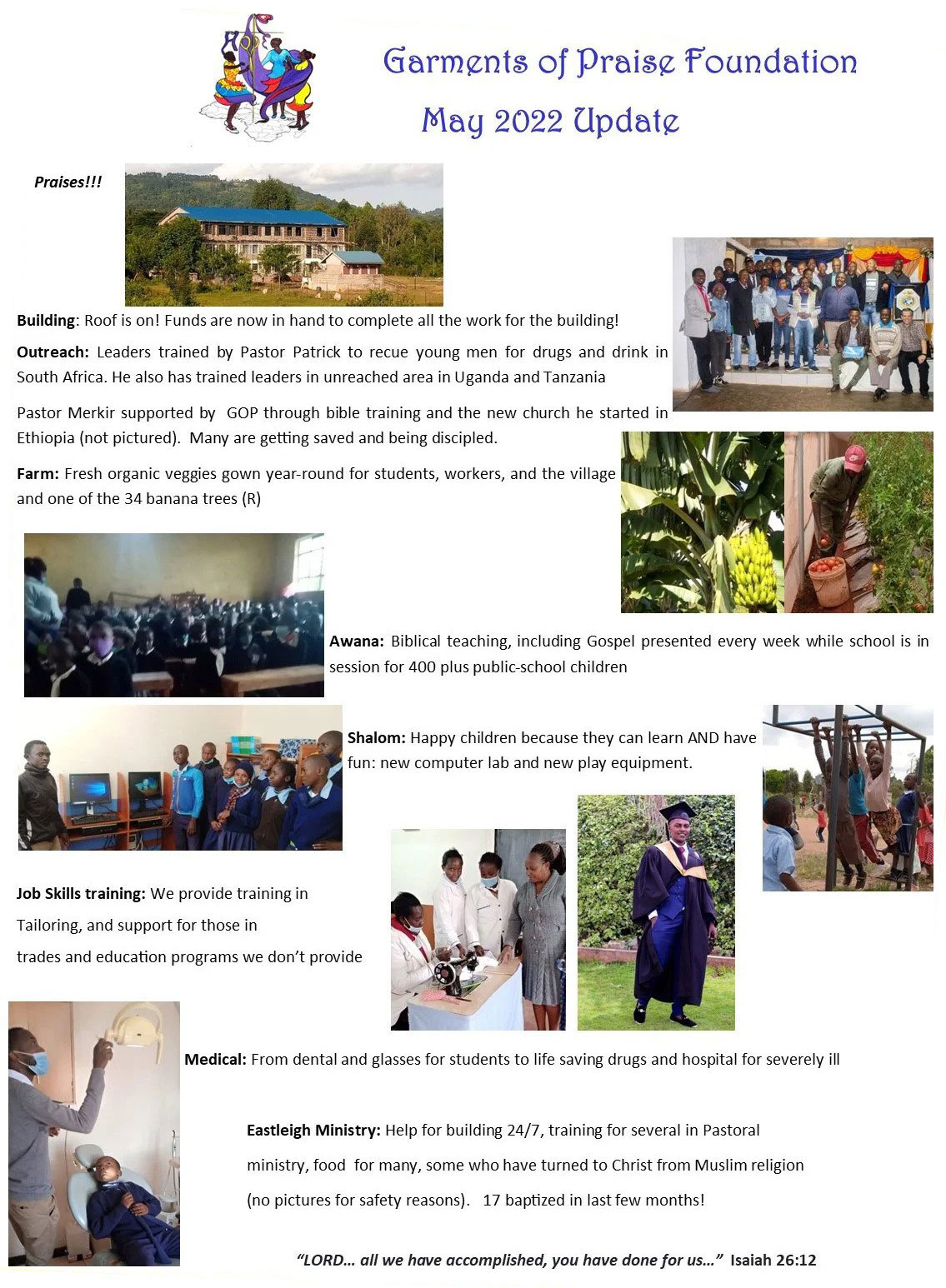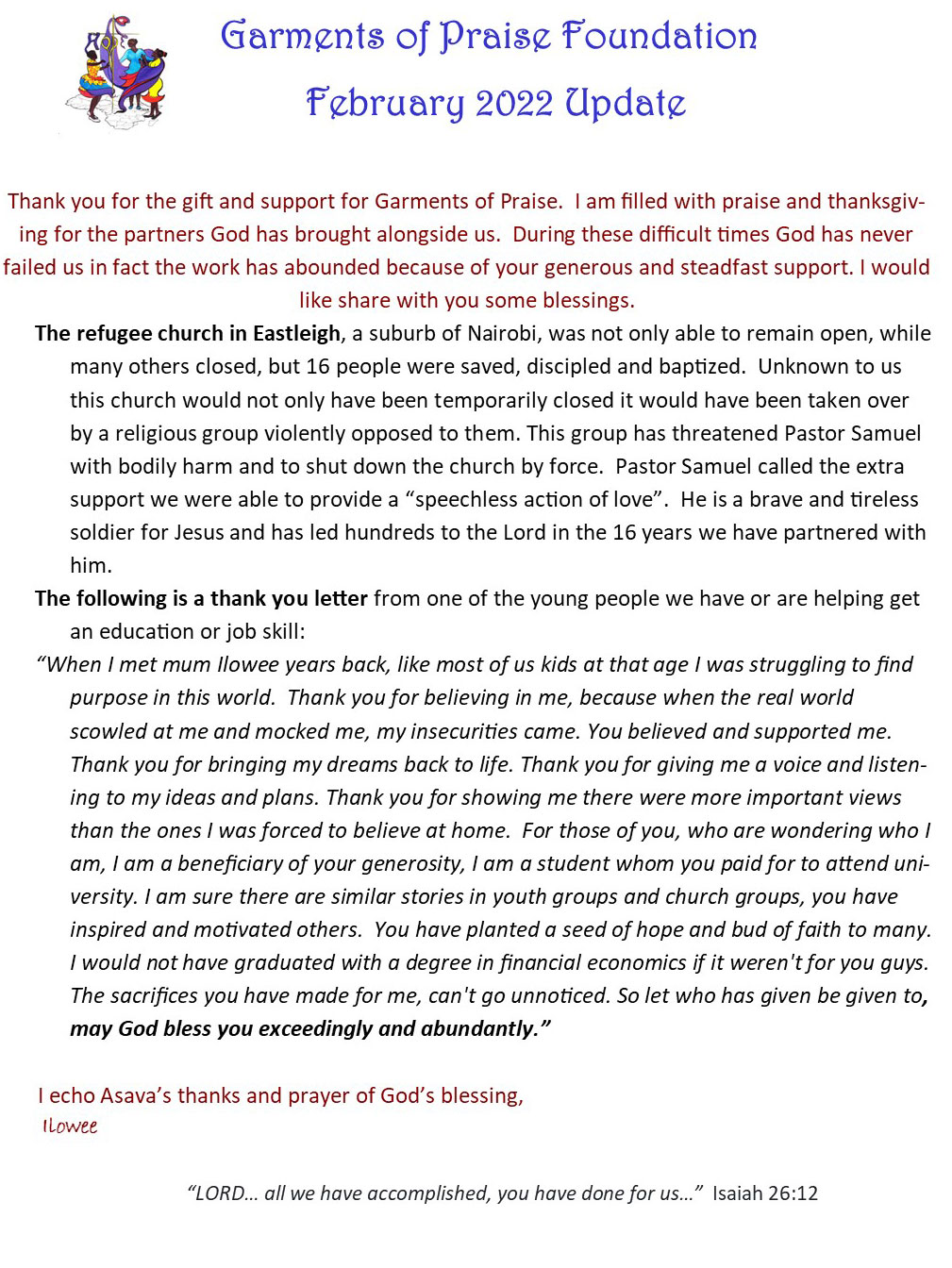 Garments of Praise Foundation Update 2020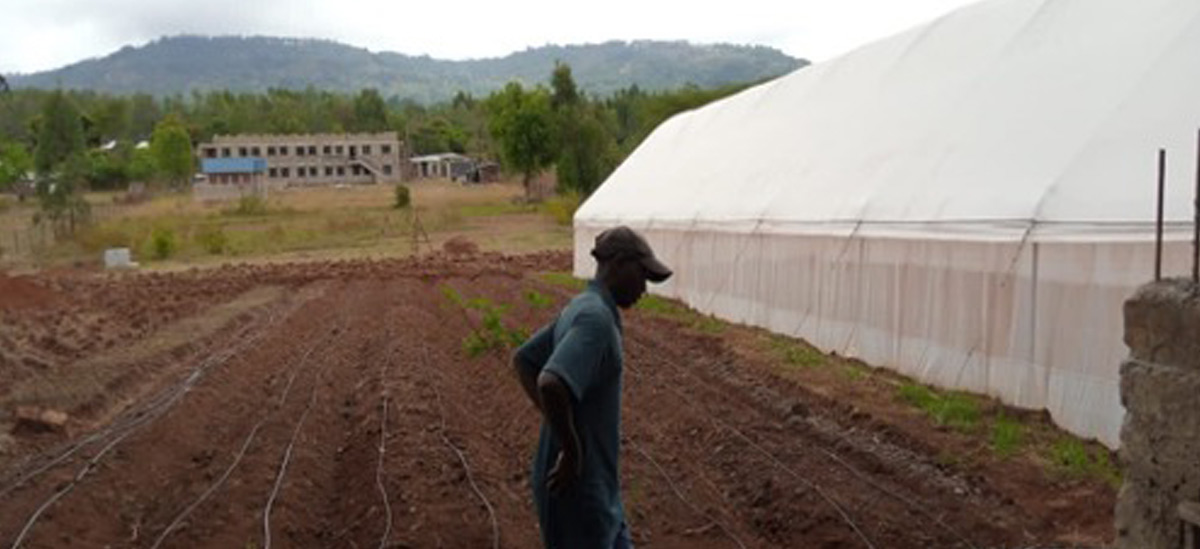 Dear Friends and Partners,
Hanging on the wall of our mission house is a simple translation of Malachi 3:10 "Give God all He asks and take all He promises". Over the years our team in Kenya has prayed this prayer and God opened to us challenges and dreams that appeared completely out of reach. As it says in Psalm 46:8 "Come see what the Lord has done…" as we give thanks in this tenth year of Garments of Praise.
The Well and Land Development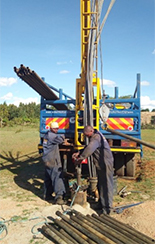 The well was drilled, and the three-phase transformer needed to operate it was completed in the last half of 2019. Because the well produces an abundance of water we can provide for our schools, farm area and water for the village. Before this they had to travel a mile to obtain drinking water. After the well was operational, we provided 2 days free water to the thankful village.
Phase I of the Land Development has been completed. Phase II has begun, thanks to God supplying through your generous support. This proposed, three-story building, now houses Shalom on the ground floor. Our Tailoring Institute will re-open, on the first floor, after construction is completed, in January 2021. As God supplies, we will complete the second floor. This floor will be a large conference room for the Pastors and Leaders Seminars, our schools, and the community.
Shalom Learning Center
The children from Shalom Learning Center enjoyed the land even before the building project was started. The ground floor of the building is 98% completed. The first floor is 90% completed, and the second floor will be added as funds become available.

Greenhouse
We were blessed with an unexpected gift from a supporter to construct a 24'x72' greenhouse with a large tank for fertilizer and pesticide that can be mixed with water. This supplies not only the greenhouse but our farming area.
The tomato seeds were planted less than a month ago. Carrots, kale, onions, bell peppers and sweet melons are also growing.

Jesus Cares Ministry
We provide shelter, food, medical, job skills training where needed.
Missions and Outreach
But by far, the greatest need we meet is spreading the gospel through various means. The gospel is presented at every game as part of our soccer outreach program. We provided balls and uniforms for one of our soccer boys to start a new team in a needy village.

We support Pastor Patrick, a local Pastor, on mission trips as he takes young men that he is mentoring to preach the gospel. They train Christian leaders in many places to share the gospel through story form. God has performed healings for people they are ministering to. He has started five new churches in Mombasa. 24 Muslim girls were saved in Uganda, many in Tanzania and 100's in Kakuma.