This program addresses the emergency needs of "food, shelter and medical". It offers a hand up to those needing it to become independent and support themselves.
It provides funds for families like Sammy's, a new Christian who had no means of support after he contracted Tuberculosis and was unable to work. Without treatment he faced certain death, but with $50 a month of medicine and healthy food for the next 6 months, his outlook is bright. His wife and children are grateful for this help; they had already been two days without food when he came to us.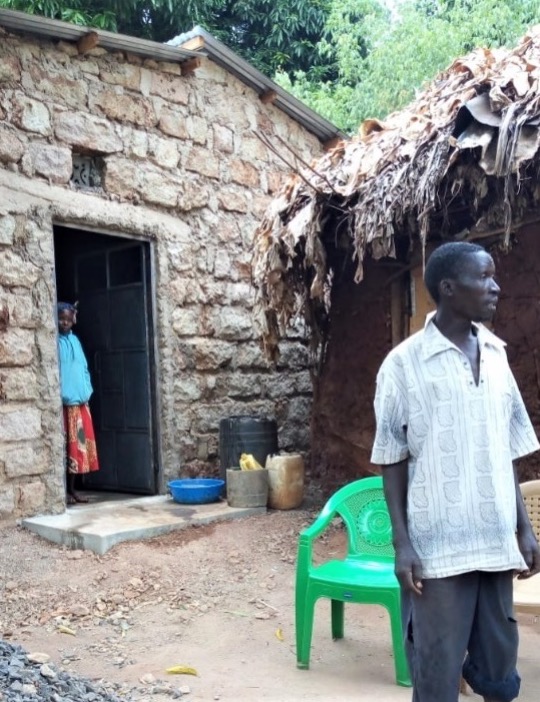 Moses and Rose's thatched roof house had been repaired from caving in and was allowing rain into their home which was also infested with jiggers (bug infestation that causes health problems).
With help from Jesus Cares a much larger, new home with stone walls and cement floors was built for them.
Victoria came to us discouraged, dirty and exhausted with a two-month-old baby in her arms. Her husband had left her for another woman when she was 7 months pregnant. She had walked for hours trying to find work but was unsuccessful as no one would hire her with a small baby. Her landlord had put a padlock on her "house" (a 10' by 10' room), and she was desperate to find food and shelter for herself and her 7 children. We were able to supply her with the money to pay back rent, buy food and gave her funds to start her own little business. She has been very successful and is now able to meet her family's needs.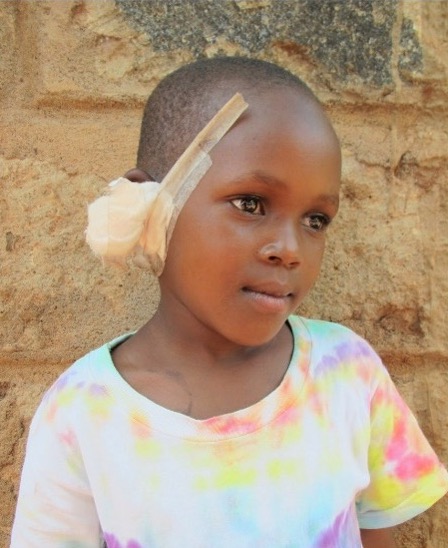 Esther had experienced ear problems since she was a baby, with help from Jesus Cares Fund she had her ear removed to allow special surgical procedure that saved her hearing.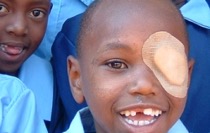 Peter was going blind and needed help with transportation, medicine, and for doctor bills to get treatment. His blindness is reversing but we are still helping him with funds as doctors try and determine the root cause.
Peter is in 7th grade now and has perfect sight.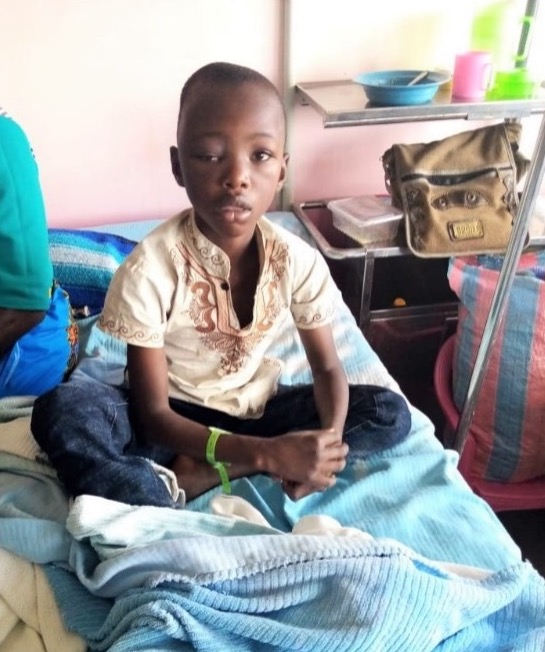 Timothy (left) fell out of a tree and Jesus Cares paid for medical needs. He was in the hospital for three days. He is from a very impoverished family who no money to pay these bills.
Brian (right) had one tooth that was almost gone from decay and very painful. He was losing weight steadily before we helped him get dental work and he was able to eat again.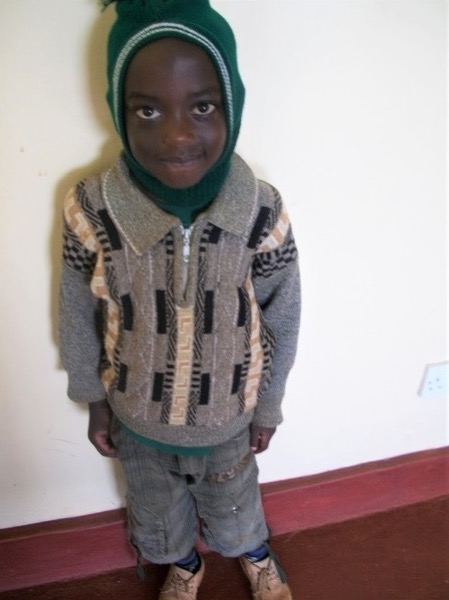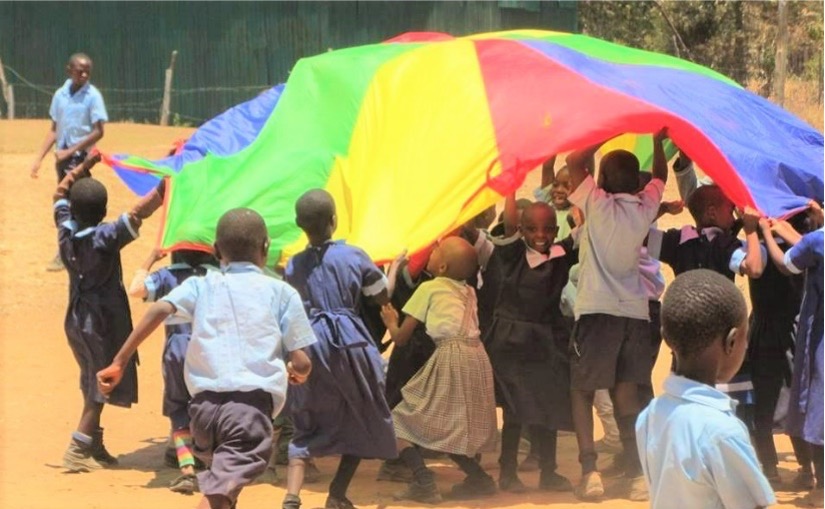 Children's Fun Day that Jesus Cares provided for the village in Kangundo, included a clear teaching of the gospel.